Six tips to improve the best free Knowledge Management tool available today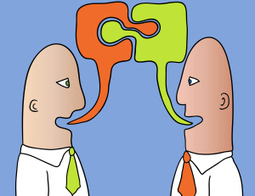 "So, what is the best free Knowledge Management tool?
Conversation!
Conversation is the lubricant to knowledge exchange and, in the right hands, or is that mind or mouth, it is the most valuable knowledge management tool available today. The problem is that so many people do a bad job of it. They don't think about the structure of their face-to-face or text based conversations and they are not making the most of the best free knowledge management tool available to them."
Alexandra Lizana's insight:
It's right, conversation is the best tool!
from Gestión de conocimiento | Scoop.it http://www.scoop.it/t/gestion-de-conocimiento/p/4001210398/six-tips-to-improve-the-best-free-knowledge-management-tool-available-today