conversation matters: The Three Eras of Knowledge Management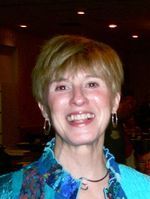 "In this video I describe the Three Eras of knowledge management that I have previously written about on this blog, Where Knowledge Management has Been and Where it is Going – Part One, Part Two, and Part Three.
My understanding about the third era continues to grow so I have elaborated the third era in this post. In the earlier blog post I called the third era, "collective knowledge" and I remain convinced that collective knowledge is at the heart of this change. It is the "means," but what is being managed are ideas. So I am using "Idea Management" as the label for the third era both in this video and in the accompanying chart.
The first two eras, Information Management and Experience Management dealt with existing knowledge, that is, knowledge that an individual or a group has gained and is available to be shared with others. The third era is about the creation or development of ideas that have not existed before."
from Gestión de conocimiento | Scoop.it http://www.scoop.it/t/gestion-de-conocimiento/p/3087734327/conversation-matters-the-three-eras-of-knowledge-management